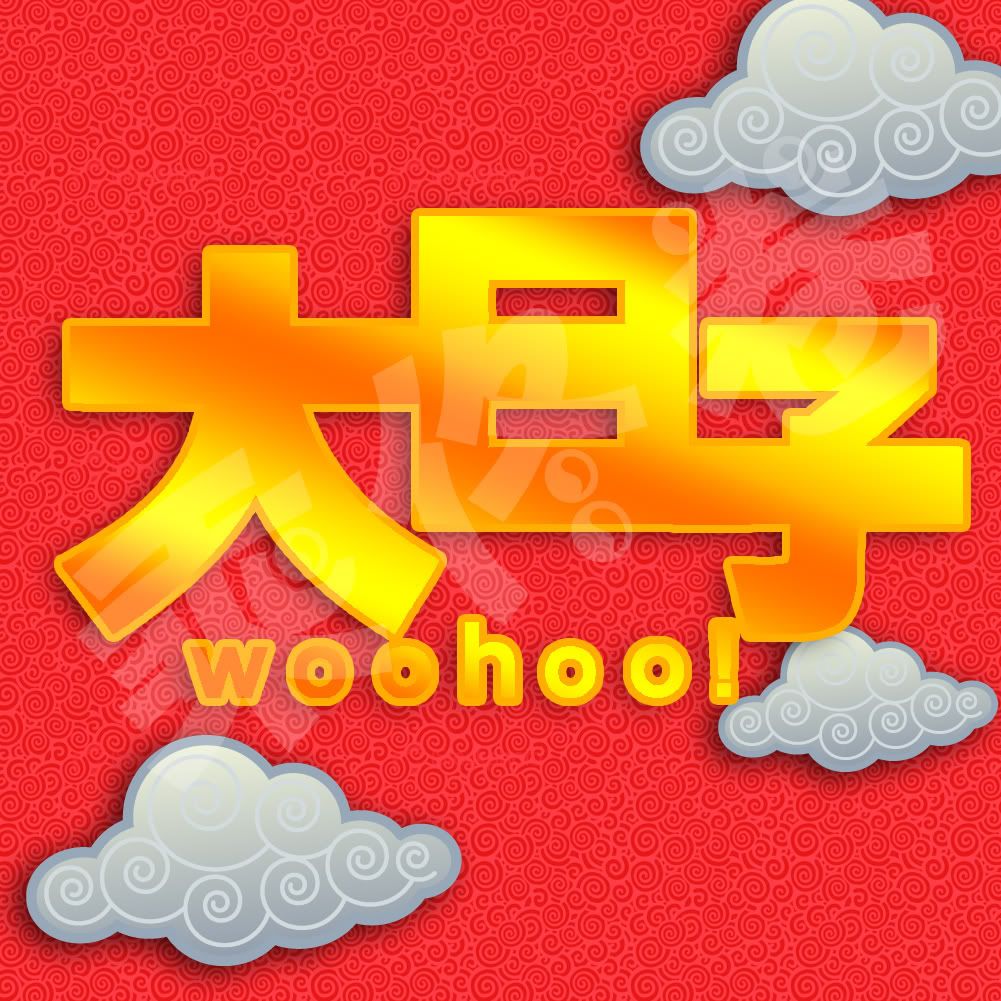 Woohoo!
A strange movie tittle but it has a meaning behind it.
It is a word play on the word 'tiger dance' or 'five tigers' which are similiar in sound when spoken in Mandarin which is known as the first Malaysian made for CNY movie with an all Malaysian cast.
Anyways, I got to watch this movie on Wednesday night at Brem Mall.
It costs only RM6 per ticket. (11.20pm show)
The story centre upon a small village in Kuantan where they have a ritual 'tiger dance' every 60 years in the year of the tiger and can only be performed by those born in the year of the tiger.
At first I thought what was so special about it until I notice that what we have every year was actually the 'lion dance'.LOLZ
Originally, I was kinda skeptical about this movie because:
1)made in Malaysia
2)trailers seem to have no meaning
3)made by Astro
but in the end I was proven wrong.
The story centres upon the 'five tigers' who are Ah Beng, Ah Huat, Ah Rain, Alan and Bobby.
Ah Beng is a jobless guy who is looking for a job and a friend to Ah Rain and Ah Huat.
Ah Beng
Ah Rain is a guy who owns a photo studio where Ah Beng becomes a customer after being taunted by his neighbours about how they can afford going overseas by using asking his parents to fake it.
Ah Rain
After being found out by his neighbours and Ah Rain shop gets locked because he didn't pay the rental, Ah Beng found an ad for recruitment which does not require any experience, RM10k per month and must be born in the year of the tiger.
Along the way, Ah Beng Motorbike breaks down but luckily they meet Ah Huat.
Ah Huat who is a salted fish Char Kueh Tiow seller and a 'yes man' drives them to Kuantan even though his original destination is towards Penang, to learn how to make Hokkien mee from his mum.
Bobby
Upon arriving to Kuantan, the three of them gets hired by Ah Lian along with Bobby who is a kung fu enthusiast from JB and Alan who is a the village chief's son to train for the 'tiger dance' with lots of jokes and gags included.
After a month was up, Ah Beng and Ah Rain found out that there was no pay and tried to leave the village but changes their mind after receiving the kindness of the villagers.
I could continue but I spoiled the movie far to much for those who wants to enjoy it.
The movie uses Cantonese and Mandarin as the main languages with some English,Hokkien and Malay in some shots.
I would say it is quite confusing for some but it captures the essence of Malaysia without any forced accents as it is their natural way of speaking.
The plot is actually quite linear but the humour is quite good and most of it can be understood without actually understanding most of the languages.
Overall, this is a good movie and I give it a 4 out of 5 for decent acting,many actors, good humour and captures the essece of Malaysian life.
(foreigners may give only 3 out of 5 because of the language)
I would recommend everyone to support this movie because it is worth your money.
For more info on the movie visit:
www.woohoo.my
which is the official site in Chinese.